23rd December 2015
Maranellos Greatest Survivor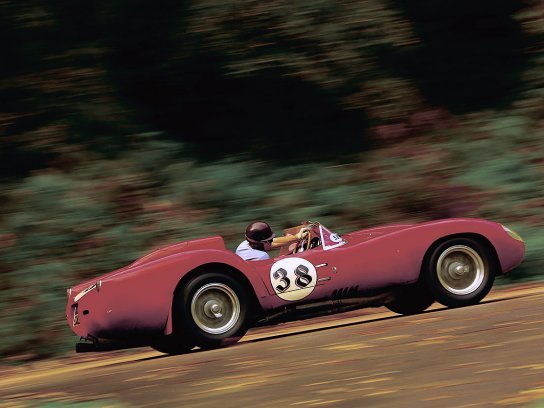 Without a doubt, cars instil a passion in many of us that simply can't be replicated in other walks of life. Wonderful cars are a perfectly distilled blend of design, engineering, performance and aesthetics; a great car is quite simply a thing of beauty. At Tom Hartley Jnr we operate at the highest end of the market – supplying only the finest cars and providing total peace of mind to our clients.
Part of our obligation to our clients is to help them navigate through a world that is rife with potential difficulties; an environment often dominated by confusing advice and misinformation which can naturally create costly mistakes for anyone not in receipt of the right knowledge and guidance. The sale and purchase of any exotic car, be it a 1955 Mercedes-Benz 300SL 'Gullwing' or a 2014 Ferrari F12 Berlinetta, can only be made with sophisticated, professional knowledge and understanding – advice that will ensure that your purchase provides a total, trouble-free experience and which delivers the excitement and satisfaction you deserve from a such a significant and emotional purchase.
With nearly 20 years of personal experience dealing at the very top of the market, Tom Hartley Jnr has built enviable client loyalty and a world-wide reputation upon his exceptional knowledge, impartial advice and commitment to quality in every aspect of his business. Operating from a private showroom in Derbyshire, Tom has a truly global reach and has been responsible for three of the world's biggest private treaty sales of recent times, including the sale of an ultra-desirable 1957 Ferrari 250 Testa Rossa sports racing car; the only right hand drive Ferrari California SWB in existence; and the sale of a fabulous 1937 Mercedes-Benz W125 Grand Prix car, one the rarest and most valuable racing cars in the world.
But of most importance to Tom Hartley Jnr, is that buying fine automobiles should be a fun and passionate process. Cars are for driving; they open up a new world of exhilaration, pride and even friendship within a community of likeminded people who own and enjoy their cars all over the world. If you have a car to sell or wish to acquire the car of your dreams, please talk to us first – it may well prove to be the best decision you've ever made.